Italy is a country of love. Filled with romantic scenery, ancient cities to discover, and breathtaking landscapes, this hotel is the ideal place for a vacation for two.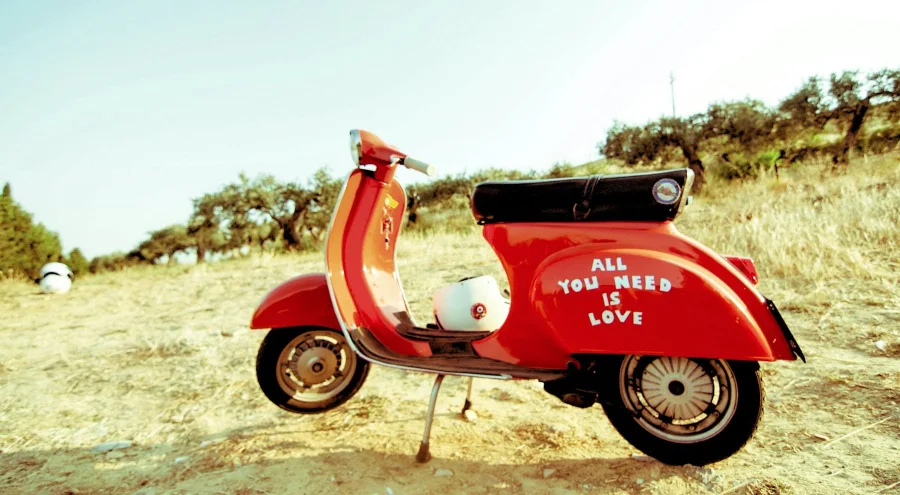 Whether you're thinking about an upcoming Valentine's Day or a romantic getaway with your significant other, Italy is definitely the destination for you.If you don't know where to start planning your next romantic trip, take a look at her 20 (and more) romantic destinations in Italy handpicked to explore with your loved one…
Let's start with 2 major islands…
Sicily
On Valentine's Day, Sicily can be traversed in search of the most characteristic villages. Since we can't swim in the ocean yet, we can devote ourselves to discovering corners that are taboo in the summer due to the high temperatures. So let's dedicate ourselves to discovering Cefalù with its Arab-Norman architecture near the sea, wait for the sun to set, and then have a hearty fish meal.
Alternatively, you can visit Marzamemi, between Pachino and Noto, to taste another typical local dish.
I caught a tuna. Finally, choose Erice, which rules the province of Trapani, and taste the Genoese pastries of Maria Grammatico.
Sardinia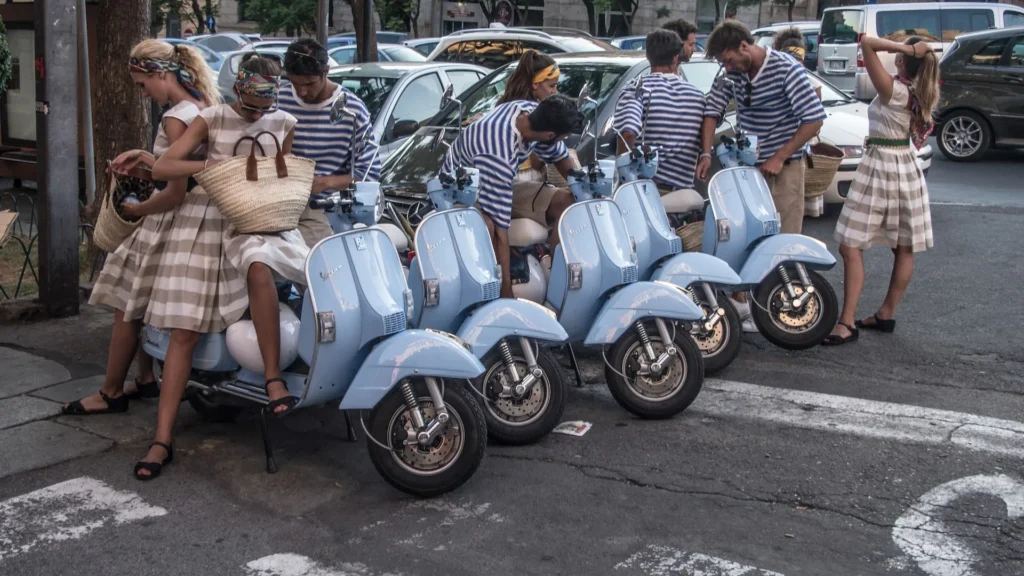 Visiting Sardinia away from the crowds is an almost mystical experience. Barbagia di Seulo is the only church dedicated to Saint Valentine's Day. The village is located in Sadari, and the church is no exception. This place also has the only waterfall that flows into the city.
After disembarking at Cagliari Airport, you can devote yourself to discovering the romantic views of the city. Devil's Saddle is one of his most striking views, despite its name. From the cape you can overlook the Bay of Angels in eternal ambivalence. Finally, if you really want to surprise your significant other, bring it to Tortoli.
Natural scenery is enough to enhance love and passion.
Let's continue from the toe of the boot, going all the way to the top!
Calabria
Religious reflections and holiday-themed trips are organized to see the saint's relics. Perhaps not everyone knows that the bones of St. Valentine are kept in the Monastery of San Daniele in Belvedere Marittimo. Shortly afterwards, you can visit the Queen's Rock of Acquappesa, about 30 minutes by car. It is a group of strangely shaped rocks connected by legend. Queen Isabella of France bathed in the sulfuric springs of the Luigiana Baths to fulfil her wish to become a mother. What else does Calabria have? A visit to Tropea, Scilla and an encounter with the bronze statue of Riace are just one of his many ideas. You can never go wrong in Calabria, so every choice will be the right one.
Puglia
Puglia, the hill of Italy…Vico del Gargano in the province of Foggia hides the "Vicolo dei Bachi" and is perfect for Valentine's Day. Among other things, the village was included in the list of "the most beautiful villages in Italy" due to its architecture and legendary image. It's the only place where couples can share a paposcia, which is a focaccia stuffed with ingredients and baked over a hot flame. You don't have to travel much to go in search of the wonders of Puglia. Polignano a Mare just to mention one, is a summer popular destination, but Valentine's Day is a cradle for lovers. Taking refuge in her one of its caves and looking out to sea, the love thermometer rises to its maximum.
Basilicata
Matera is a must when visiting Basilicata. One of the oldest cities in the world. Getting lost in the alleys and experiencing an atmosphere crystallised in the past is an evocative tonal experience. But the surroundings also offer sublime moments. Think of Pollino National Park. From the top, you can see the Ionian and Tyrrhenian coasts.
Not to mention villages like Valcinni, which were seen as 'communities of love' witnessing an idyllic relationship between the baron and the poet, which was not realized through family intervention.
Campania
Thinking of Valentine's Day from one of the most evocative natural balconies of the Gulf of Naples means visiting the municipality of Agerola. From here also begins the famous "Sentiero degli dei" (Path of the Gods!) which reaches Positano. However, before following the floating route, a stop is necessary to taste the local products, especially those made with milk.
From February 10th he will return to Salerno, or more precisely to the trio Valentines, with the event "Saint Valentine in Love" until the 14th. Festivals are associated with festivals that offer food, music, and lots of dancing. Instead, the Vomero and Arenella districts of Naples fill the streets with stalls, workshops and chocolate stands on the same dates. A true Valentine's gift for foodies from the gods.
Molise
If you're looking for a fairytale place, you'll find it in Molise by visiting the village of Castelpetroso, which looks like a fairytale place surrounded by snow. Neo-Gothic style accentuates architectural lines and makes them look almost ethereal. Nevertheless, the most romantic village remains Bagnoli del his Triño, built between rocky outcrops and almost floating in the air.
Weather permitting, you can stop at Termoli and take a boat from there to the Tremiti Islands. In the heart of Termoli is an enchanting corner that offers a Trabucco-designed menu for couples looking for a hearty meal.
Lazio
On Valentine's Day, don't miss a visit to the wonderful Civita di Bagnoregio, with its picturesque bridge that separates modern and ancient civilizations. The so-called "dying city" is located in the province of Viterbo, where the tuff composition undermines its structure. So don't waste your time and postpone your visit. The city represents a feeling of love that, if not nurtured and nurtured, will crumble over time.
The village of Trefina seems to have escaped from a fairy tale and settled in the town of Acquapendente on the Umbrian border. An ideal place for romantics with an open mind. Like the village of Nemi, it is another gem located between Castelli Romani and surrounded by lakes.
Abruzzo
You can set off to discover the village of San Valentino in Abruzzo Citeriore, which has stayed in the name of a saint and has become one of the authentic Italian villages. It offers several historical buildings organized into palaces and museums. Of particular interest is the paleontological section, which contains fossil remains of animals and plants.
Lake Scanno has a particular heart shape that can be seen from the top of the Hermitage of Sant'Egidio. Rocca Calascio's castle is his one of the 15 most beautiful castles in the world according to National Geographic magazine. Its fairy-tale walls soften the rugged and wild landscape. If you really want to push yourself, visit the castle at sunset when the sky is iridescent and bathed in soft hues.
Umbria
In romantic Umbria, you can access services created ad hoc by spa resorts. Romantic dinners, personalized service and independent access to the spa, sauna and pool are available for you. These solutions are perfect for couples looking for intimacy and isolation while staying in a luxury property. Outside, couples can distract themselves with a trip to the village or a visit to a local historic landmark.
Città della Pieve has Via Baciadonne, perfect for Valentine's Day. In fact, the lane is so narrow that you have to hold onto your partner if you want to pass. Otherwise, you'll be stuck forever. After crossing the famous alleys unscathed, you can stroll along Lake Trasimeno and enjoy a traditional candlelit meal.
Marche
Valentine's Day is finally away from the hustle and bustle of the city. In the province of Fermo, Torre di Palme, there is a nature reserve with the "Grotta degli amanti". A natural cave where Antonio and Laurina make love for 8 days and 8 nights to make up for lost time in the war.
Even if our relationship got off to a rocky start, we can still get Giacomo Leopardi's understanding. That's why we can visit the Italian poet of Recanati and tell you from the bottom of our hearts how beautiful our love coats are! You must go to Gradara, the representative site of the couple Paul and Francesca admired by the poet Dante.
Tuscany
I'm not saying you have to go to the mountains on Valentine's Day, especially if you don't like the winter season. Tuscany is Italy's number one destination for spas thanks to its wide range of options. In fact, not only can you book a spa stay in the region, but you can also try out free spa access.
And if we really can't do without visiting Tuscan cities, we're spoiled for choice when it comes to both villages and larger agglomerations. Finally, we must not forget Lucignano, considered the "City of Love" thanks to the trees that symbolize this feeling. Lusignano is in Valdichiana and couples come here to touch the trees with their golden branches and corals. Because it brings good luck and happiness to the relationship.
Emilia Romagna
Walking on the frozen sands from Viserba to Rimini is a very special beauty treatment. Upon arrival in the historic center of Rimini, refresh yourself with a delicious Piadina and enjoy all the nuances of the regional cuisine.
But if you want to reach the top, know that many Emilia-Romagna estates are organized to offer couples an unforgettable experience. You can also opt for a cruise along the Po River. Or, as a tribute to all lovers, admire Ferrara's red-painted Castle Estense.
Veneto
Sirmione del Garda is attractive at any time of the year. The cobbled streets, streets hidden by tourists to ensure quiet lanes, and arrival at the picturesque Terme di Catullo are all worth the travel ticket. You can even take a private speedboat and see this magical place from the lake for a magical moment for couples.
Staying on the topic of spas, we also recommend the enchanting Montegrotto his Therme at the foot of the Euganean Hills. Here you can enjoy a walk in close contact with nature and end with a warm sulfuric bath. Or decide on his one of his resorts in the Dolomites amazing Holidays and surprise your partner with a place of timeless charm like Cortina d'Ampezzo. I do need to mention Venice !
Friuli Venezia Giulia
Trieste is romantic at any time of the year, but do you want to walk hand-in-hand through the misty streets? Head to Miramare Castle, where you can brave the cold and watch the ships sail across the water. And finally, on Valentine's Day, Café Sacher opens and you can taste Austria's most famous cake.
Trentino Alto Adige
Valentine's Day is celebrated at Passo San Valentino overlooking Lake Garda. A reminder of a very important historical event, this area has become over the years a place where you can devote yourself to nature. In summer you can comfortably walk along the paths and go to different shelters. Instead, snow covers the trails in winter, giving complete freedom of access to the ski slopes and snowshoe hikes.
Another popular tourist destination for him is San Martino di Castrozza.
Temple of winter hiking with snowshoes and skis. But couple tourism does not skimp on relaxing on the shores of Lake Caldonazzo or Lake Levico. Because they can make a loop and enjoy the mountains reflected in the water.
Lombardy
Bormio awaits couples with open arms with candlelit dinners and spas ready to pamper guests. Vigevano has long been preparing his events in a calendar specially designed for Valentine's Day. The program includes not only romantic dinners, but also shows, surprises and gifts for those who decide to spend the day in the ducale city.
If you're looking for mountains, Valtellina is ready to welcome you with your partner. Don't miss the chance to ride a snowmobile or catch a glimpse of wildlife trying to blend in with the snow.
Liguria
Located between the mountains and the sea, Liguria has many enviable destinations. A romantic and gastronomic week conquers the town of Camogli, pampering the soul and filling it with culinary suggestions. Unforgettable is the Lovers' Walk on the Cinque he Terre. Here the colors and shades of the sky are mixed.
And let's not forget the only Italian city that can boast the title of City of Lovers? Of course, it was officially recognized in 2007 and immediately seduces couples who love to spend their parties in an original way. I'm talking about Alassio.
Piedmont
Bardonecchia, a ski resort an hour from Turin, awaits couples who want to have fun in this year's abundant soft snow. Excursions and life in the open air are intertwined with small tours of the city center, especially the central rue des Medals, where you can meet artisans and festive restaurants.
Don't forget to take a nice trip to Turin for any occasion, especially Valentine's Day. You can visit historic buildings together and celebrate your couple's health at "Bicerin". Climbing the nearby Sacra di San Michele is a kind of sign of love, so the relationship continues to improve.
Aosta Valley
Couples love to reach the Aosta Valley to gaze at an adventure divided equally between nature and gastronomy. Courmayeur's festival is particularly heartfelt since it coincides with celebrating the city's patron saint. On this occasion, you can enjoy candlelit dinners and long and pleasant walks, hand in hand, through the paths made for couples on holiday.
Another area that stands out for its romantic getaways is Gressoney-Saint-Jean where, in addition to sports, you can taste local dishes and get closer to the inhabitants, who always know how to give tourists valuable hiking tips. Finally, the region awaits lovers on February 14 to visit archaeological sites and castles owned by the region, with the price of half ticket. In practice, lovers will pay a single ticket for the couple.